Marine First Aid Kit Checklist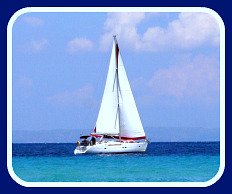 Going out on a boat can be such great fun however a marine first aid kit is essential.
If you get injured on a boat you may not be near help. You need to be able to treat yourself and your shipmates for any emergency that might arise.
This checklist is pretty extensive. Start gathering the items you will need and don't forget to restock after you've used an item.
Marine First Aid Kit Contents
Over the counter items:
Other contents to add to a good Marine First Aid Kit are:-
You will be set for almost any boating injury with this Marine First Aid Kit Checklist.
Other things to consider when putting together a marine first aid kit:
Remember to pack in your bags any prescription medication you and/or your family are taking. Whether it be for asthma, allergies or some other aliment because a pharmacy may be quite a distance away.
When an accident or injury occurs you may not have much time to read a manual while trying to give first aid to an injured person. We at FirstAidanywhere.com recommend you do a First Aid Training Course to learn what first aid challenges you may encounter and how to treat them.
The course you choose should include performing CPR, how to stop bleeding, First Aid for Cuts and Scrapes, how to stabilise a fractured limb, and how to treat burns, snake bites, spider bites and insect bites as well as other injuries.
Having a comprehensive marine first aid kit when you are out on the high seas will make the adventure just a little bit safer.

Now you have read about what to put in a good marine first aid kit you may be interested in the following:
---
Photo by Jim Munnelly